2018
Key Aims: To raise the profile of BCA within the Arts Industry and Peers. To highlight and demonstrate the quality of work and impact that BCA has on its artists and the region.
Campaigns:
Clubhouse
Processions
Symposium
Yarl's Wood Bedford Music in Detention
New Director Appointment
I was contracted for a year by BCA to raise their profile locally and nationally over a range of projects, and increase the visibility of their work. I worked closely with Annie Bacon to frame the work in the right way for press and because I was included early in the project I could also help/advise each project to be more press friendly.
"When we said 'let's go for it' we could never have imagined the results. In the last three years Binita's insights, fast thinking and tenacity have resulted in some exciting stuff, not least The Guardian, The New York Times and The Washington Post. It's not easy getting on the map for towns like Bedford, but Binita cut through it and shared the magic. Thank you. You've been amazing to work with." Annie Bacon, Creative Producer, BCA
CLUBHOUSE: Cinema Paradiso Bedford style
---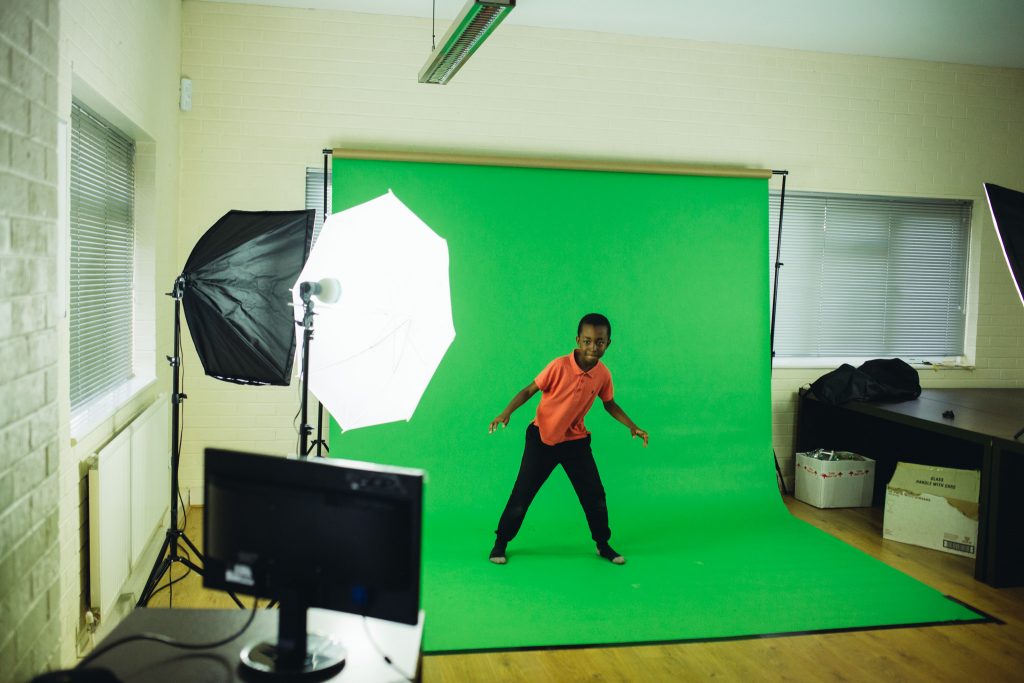 The Bedford Clanger – Print 3000 copies
Bedford Today – Readers 89,403
BBC Look East The film crew joined the live event which I managed, and we achieved a 3 minute slot during the news programme. Viewers: 500,000
Quilla Constance PROCESSIONS banner explores diversity and unity in feminism
---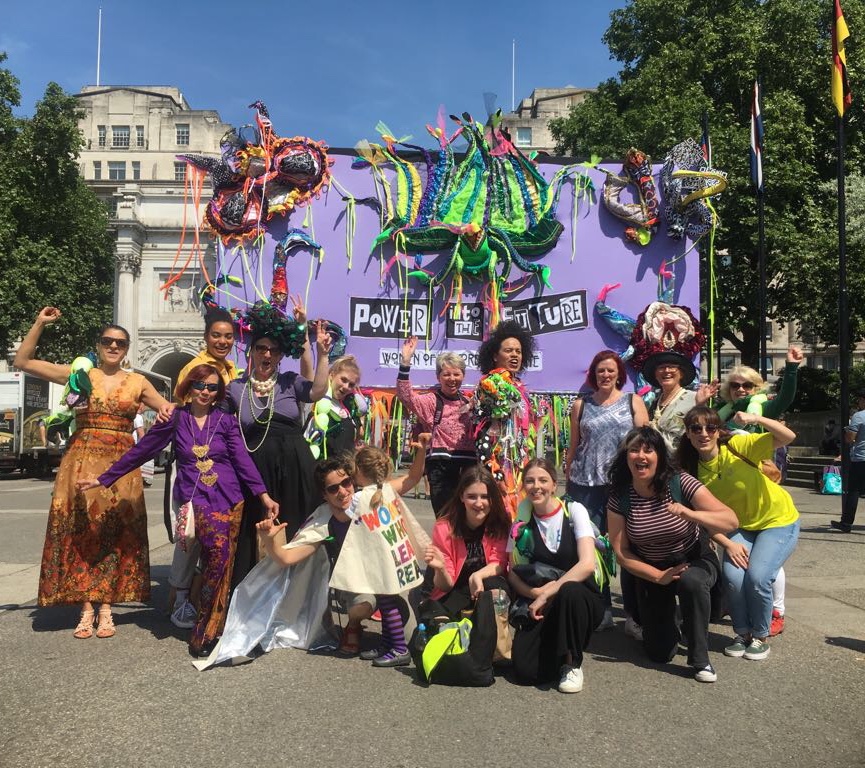 This press release was well received and because of this, BCA with Jennifer was invited to come early to the Procession and be part of the early live filming on BBC Breakfast and meet national and international journalists. Jennifer (Quilla Constance) spoke with and was photographed by The NY Times, Channel 5, Sky News, Al Jazeera and Getty Images.
Teamwork and PR working ahead of the project was crucial to the success of the PR. We also had to be first off the mark and highly responsive.
Quilla Constance and the Bedford banner troop were Live on BBC Breakfast 6 – 9am, 10 June 2018
Al Jazeera – Live Interview within the report with Quilla Constance, REACH 53,208,177
Stitchery Stories – Stitchery Stories Textile Art Podcast
Bedford Today
The Evening Standard ES – Multiplatform Readership 2,412,000
The Big Issue – Readership 406,000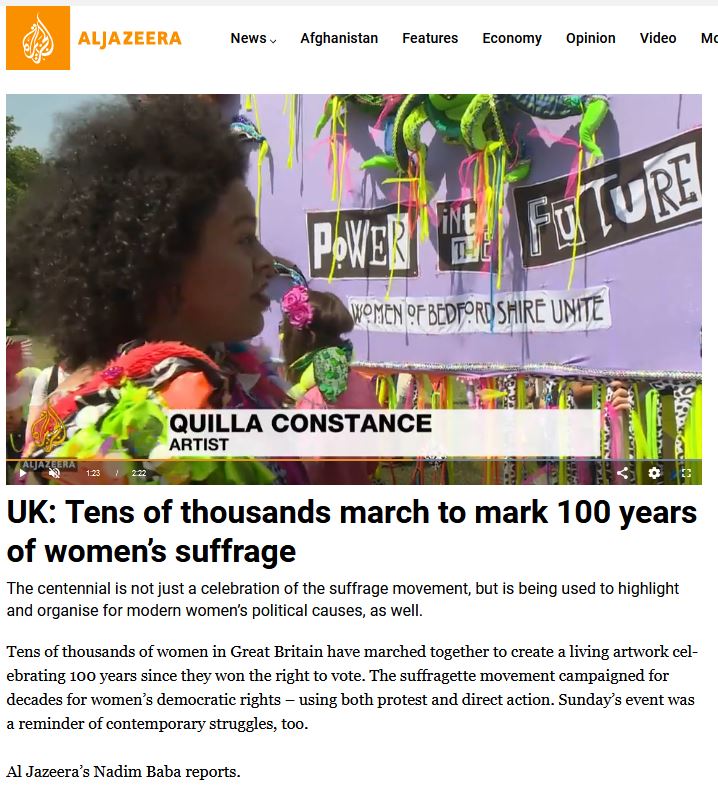 University of Arts London
Alamy – the image of Quilla made it onto a stock images website
The Boston Globe
NY Times: "The suffragettes and their legacy remain more controversial.
'They were really quite anarchic,' the artist Quilla Constance said while standing with a riotously colorful banner from the group Bedford Creative Arts. 'They had to really fight. And we still have to fight.
I think they're here today in spirit, and we're giving them high fives,' she said."
International Press 'borrowed' that quote:
The Daily Mail – Multi-platform Reach 6,461,000
The Houston Chronicle
Symposium: The Question of Collaboration
---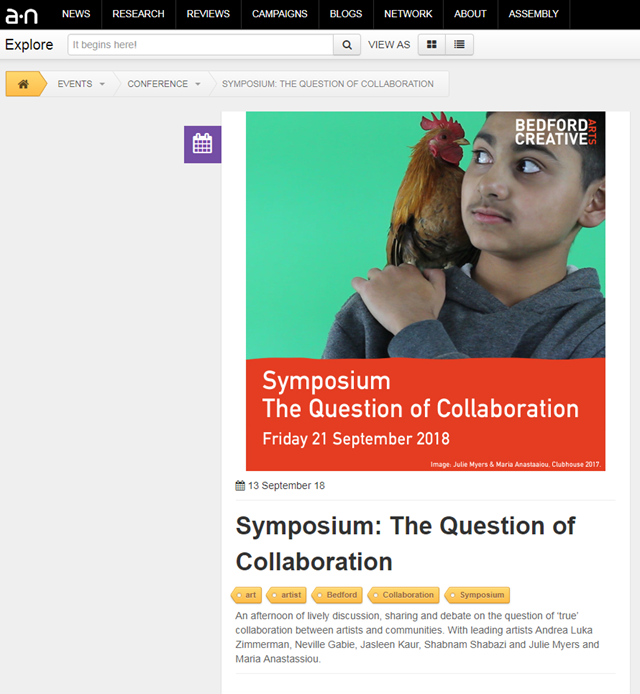 It was very difficult to get much traction on this event in the art press and wider industry despite being persistent. Contacts responded that 'this was a pass' for them. I suggested utilising part of my budget to ask Artist and Writer Alistair Gentry to come along to the Symposium to write about it. The article was sent to the arts press with no results for printing it, but the profile of BCA's work was raised and connections were made which can be leveraged for the right project in the future. The article is to be published on the BCA website and in the Clubhouse newspaper. The client was delighted with the a-n listing as it was a prime target.
Bedford Music in Detention at Yarl's Wood closes after five years
---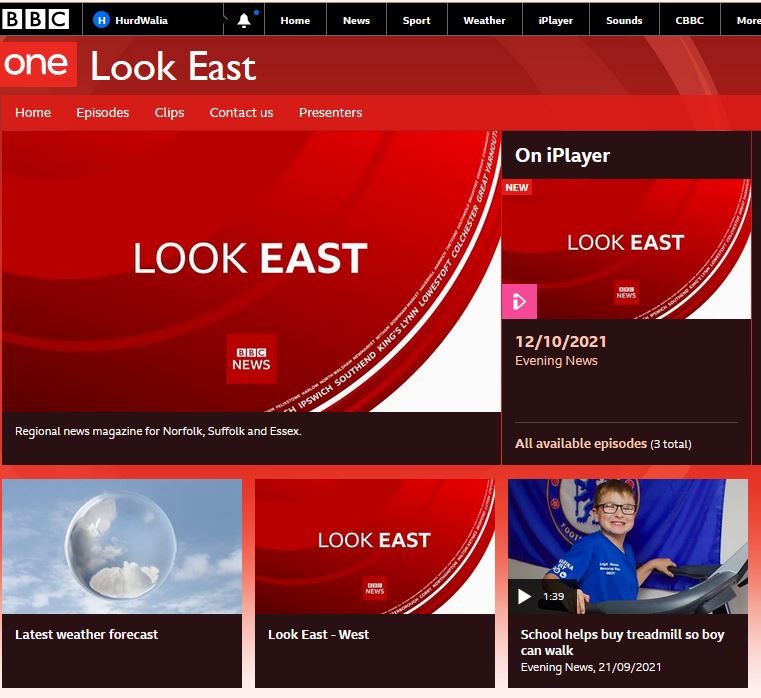 BBC 3 Counties Radio – Jo Hudson-Lett was interviewed live on the Drive Time show on Wednesday 14 November. Total listeners per week, 128,000
BBC Look East – Jo Hudson-Lett was interviewed live by Louise Hubbell at 6.30pm on Monday 19 November as part of a longer article about Yarl's Wood. Viewers: 500,000
Bedford Independent on Facebook
Bedford Creative Arts (BCA) Appoints new Director
---
Outcomes and Recommendations:
---
Outcomes:
Over the year, some excellent relationships with TV and Press were developed. BCA is well respected and supported locally especially with the BBC and Bedfordshire Press.
Arts Press (a-n, Art Monthly, This is Tomorrow, Afterall, Flaneur, Aesthetica etc…) has been harder to court and requires an innovative strategy and approach to get them writing about the work. This is quite typical in the context of arts based 'community' work.
Overall the consistency and continuity of press gave BCA visibility with all their target media, local, national and arts press but also internationally.
Recommendations:
Planning in advance to attract long leads and meet deadline dates.
Finding the 'story' in a project that has resonance with journalists and the public.
Partnerships and/or sponsored editorial with Arts Press, even advertising to attract their attention and support.
Working with artists that Arts Press has an interest in.
To work with marketing and set the key goals outcomes needed.
To make time for research and courting the right press contacts for BCA.