Campaigns
Launch of the project
No Interdependent Origins
Emptiness is Form
Interbeing is an ambitious international ceramic and sound art project between British and Chinese artists curated by artists Kay Aplin and Joseph Young. The project launched in June 2021 with an exhibition of contemporary Chinese ceramics at The Ceramic House in Brighton, UK and continued with a series of exhibitions, residencies, films and a book.
"As a former visual artist, Binita understands the challenges of publicising an artist-led project and making sure that the work gets the recognition it deserves. She is focused, determined and methodical in her approach and we were delighted with the coverage we received for our Interbeing project and would unreservedly recommend her to anyone in need of top-class PR."
Joseph Young and Kay Aplin.
Launch of the project
---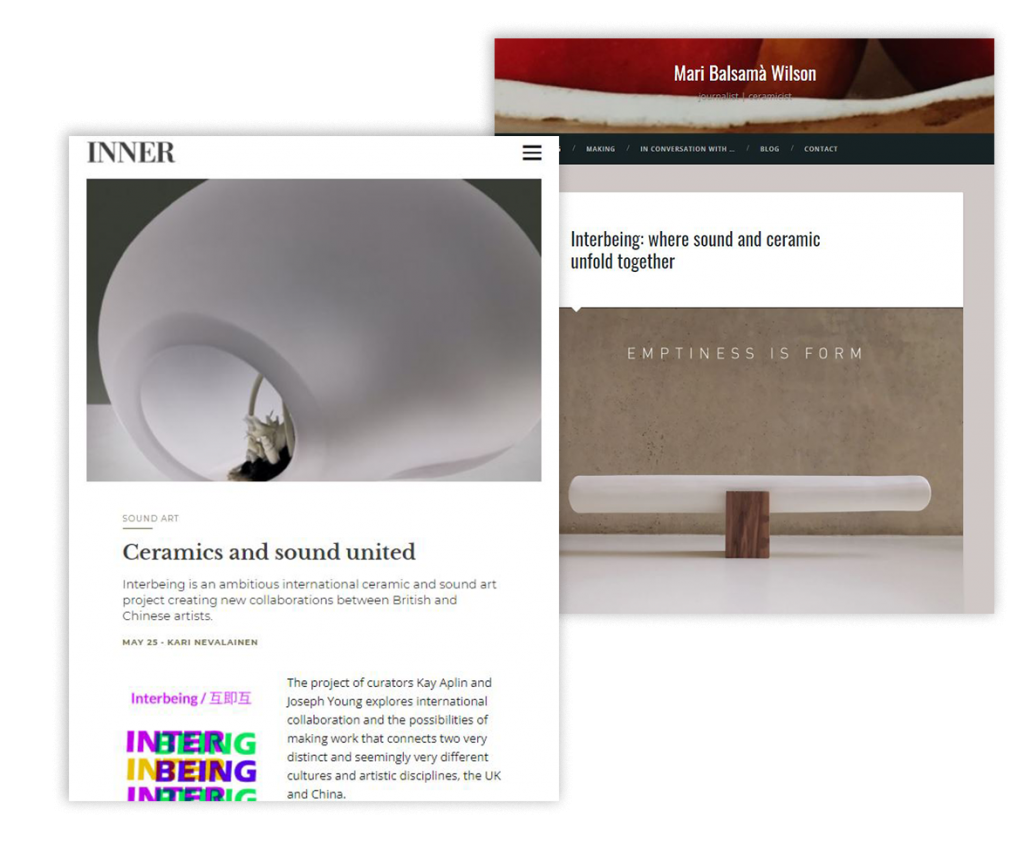 We launched the project with a general release announcing the project and then followed up with press releases for two more of the exhibitions. Press Release
INNER magazine – Sound art specialist magazine
Mari Balsam Wilson – an essay
Neue Ceramic – Print publication
Ceramic Review – full feature (in Print)
No Interdependent Origins
---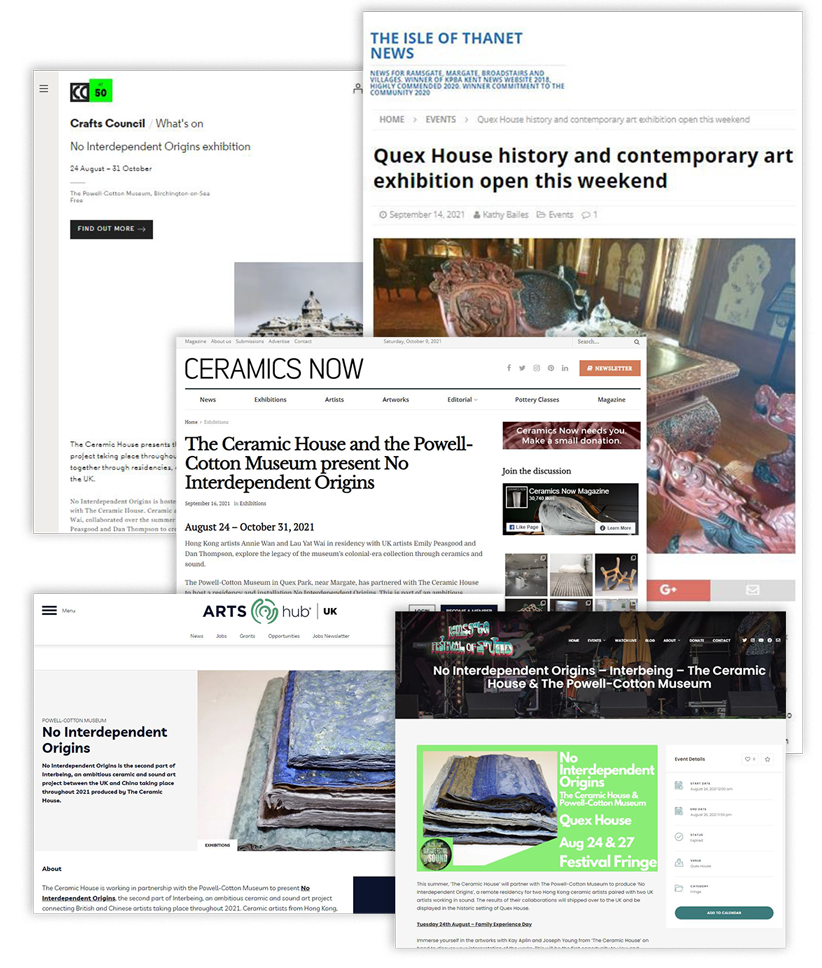 Emptiness is Form
---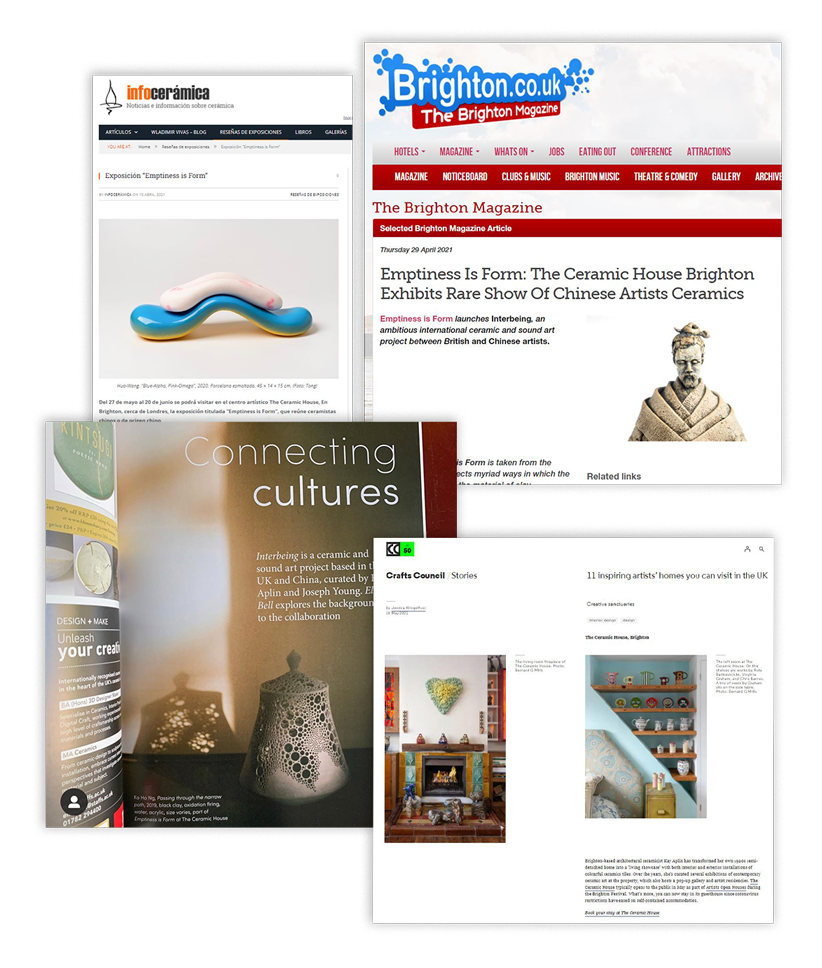 Outcomes:
---
Outcomes:
Kay and Joseph were very organised and responsive to PR needs and timings. They got me involved early enough to create a good strategy and generate excellent long lead press interest.
The results showed as we managed to get a significant amount excellent press and press intrest in the whole project that included new and target press with some big features including a 5 page, full colour feature spread in a target ceramics magazine.
The press coverage spanned local, national arts, specialist, craft industry and public as well as key culture targets.